Firm Returns Weekly - WBD, TBLD
Warner Bros. Discovery
Mortal Kombat 1
Mortal Kombat 1 has got off to a strong start, achieving a peak concurrent player count of 38,129 on the day of launch - higher than the 35,147 achieved by MK11 - and holding firm with peaks in excess of 20k in the days since.
Reviews have also been pretty good, with 74.87% of the 5,654 reviews on Steam to date being positive.

No official sales figures have been released as yet, but my rough estimate for PC sales would be around 250k. More broadly, if it hasn't hit the 1m mark across all platforms already, I expect it will pretty soon.
We'll get a better picture of how it has performed on consoles when the physical retail sales figures are released next week.
Xbox Game Pass AAA game cost estimates
In a recent Xbox leak, a list of cost estimates for adding AAA games to Game Pass was revealed, including a number of WBD titles.
Mortal Kombat 1 and the upcoming Suicide Squad: Kill the Justice League were both given estimates of $250m, while Gotham Knights, which is coming to the platform on 3 October, was given an estimate of $50, and Lego Star Wars: The Skywalker Saga, which has been on Game Pass since December last year, was estimated at $35m.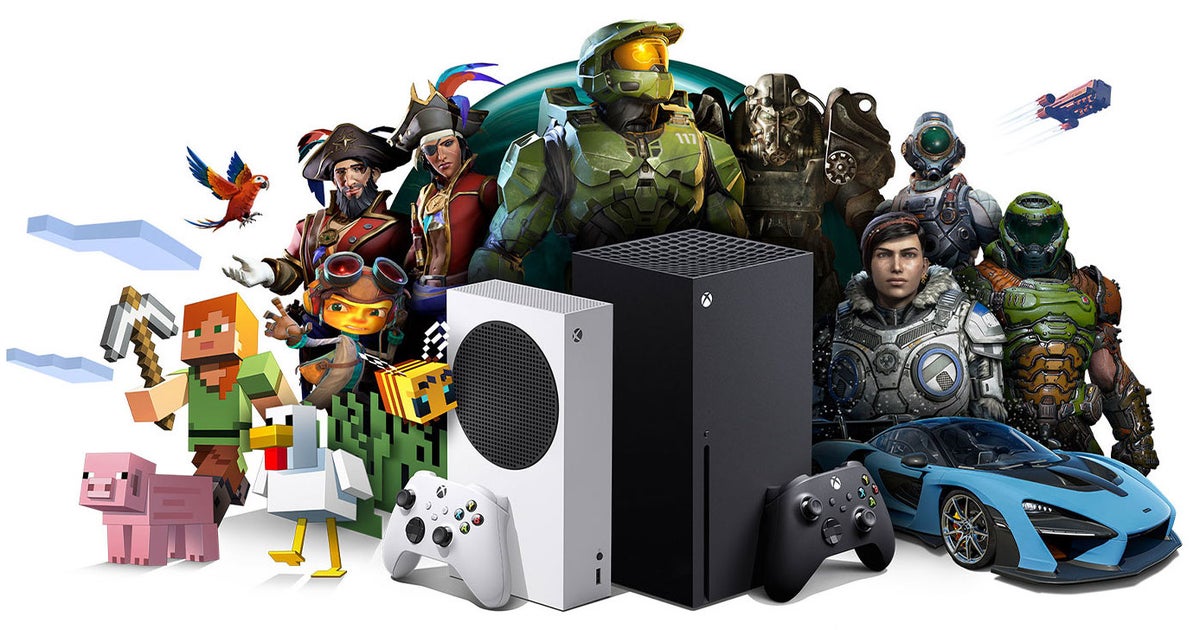 Live sports is coming to Max
Moving from gaming to streaming, we had the major announcement this week that WBD is bringing live sports to its Max streaming platform from 5 October.
There will be a promotional period ending 29 February during which this content will be free for Max subscribers, but after that, it will be an add-on "Bleacher Report" tier costing $9.99 per month.
Aquaman 2
Aquaman and the Lost Kingdom is set for release on 20 December this year - you can see the first full-length trailer below.
Given the success of the first film (it brought in >$1bn at the box office) I had pretty high hopes for the sequel, but I'm starting to hear some quite worrying information.
As described in the article below, the film has had multiple reshoots due to both changes in the future direction of the DC universe, and poor receptions from early screenings. There's also been talk of bad CGI, which was one of the issues that impacted The Flash, and apparently there's been some fallout from the Amber Heard-Johnny Depp drama, that's resulted in her role within the film being reduced and (you guessed it) more reshoots.
We can only hope that the aforementioned issues have been resolved and the movie lives up to the standards of its predecessor, but this year is looking like one to forget for DC.
tinyBuild
Cartel Tycoon - San Rafaela DLC
The San Rafaela DLC for Cartel Tycoon was released on Friday (22 Sep) with a price of £12.79 ($14.99), alongside a 55% discount for the base game to attract new players.
As you can see from the graph below, the new DLC has generated a nice uplift in concurrent player numbers similar to what we've seen with prior updates. Given the substantially larger volume of content in this DLC (it's not far off an entirely new game in size), we might expect engagement levels to remain elevated for a while. We'll have to check back in to see if this has been the case.

Wishlist rankings update
I thought it might be time to give an update on the wishlist rankings of some of the upcoming releases from tinyBuild and its subsidiary Versus Evil.
I'll focus on the highest potential titles on Steam as this is what we have the data for, but it's worth noting that there are other games/franchises that will have a wider player base on consoles that isn't captured in the Steam data.
Streets of Rogue 2: #94
Ferocious: #137
Broken Roads: #143
SAND: #247
Level Zero: #293
Stray Souls: #459
All these games have seen substantial improvements to their wishlist rankings, as you can see if you look back at my last update on 7 August.
Interim results reminder
As a final reminder, tinyBuild's interim results are going to be released next Tuesday (26 Sep).
I will be attending three events related to the results: the analyst call; the wider investor call; and a presentation occurring the next day. So I hope to be able to capture as much information as possible for next week's newsletter.