Firm Returns Weekly - AV, TMI, WBD
Aviva
Takeover rumours
Aviva has been subject to some takeover rumours that sent the share price up to over 420p earlier this month (the shares have since come back down to below 400p).

The following excerpt from a Shares Magazine article lists some of the companies said to be considering a bid, along with a potential offer price.
On Wednesday afternoon [4th Oct], the Financial Times' 'Betaville' blog suggested Aviva was the subject of potential takeover interest although it described the identity of the buyer as 'unclear' and called the story 'uncooked', a term used to refer to market gossip.

In this morning's [6th Oct] market report, The Times commented that the takeover chatter surrounding Aviva 'refused to die down' and that 'City sources insisted at least two potential suitors were running a slide rule over the business, attracted by its excess capital and strong cash flow'.

The paper reported market talk that Allianz (ALV:ETR) of Germany, Intact Financial Corporation (IFC:TSE) of Canada and the Scandinavian group Tryg (TRYG:CPH) were 'considering their options', along with an unnamed US insurer, with 'at least one' mulling a 600p per share proposal.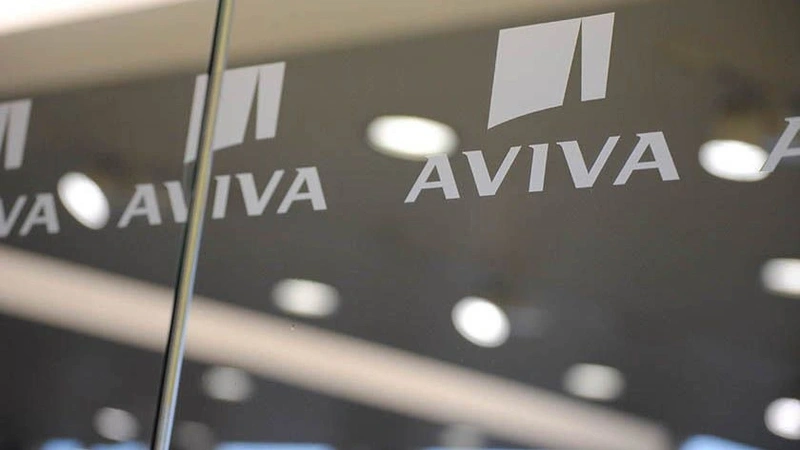 Personally, I hope a takeover doesn't happen as I think Aviva has a bright future as a public company, which I would like to participate in as a shareholder. It would also be pretty tragic for the UK to lose its biggest insurance company to foreign ownership.
However, the proposed price of 600p per share does illustrate the value not currently being recognised by the market.
In Focus: Wealth event
On Tuesday (17 Oct), Aviva held an event focusing on its wealth business, wherein they presented their plans for the business over the next 5 and 10 years, followed by a Q&A session with analysts.
The following slide taken from the presentation shows you how they've performed in the last 5 years, and what they're expecting to achieve by the end of the next decade.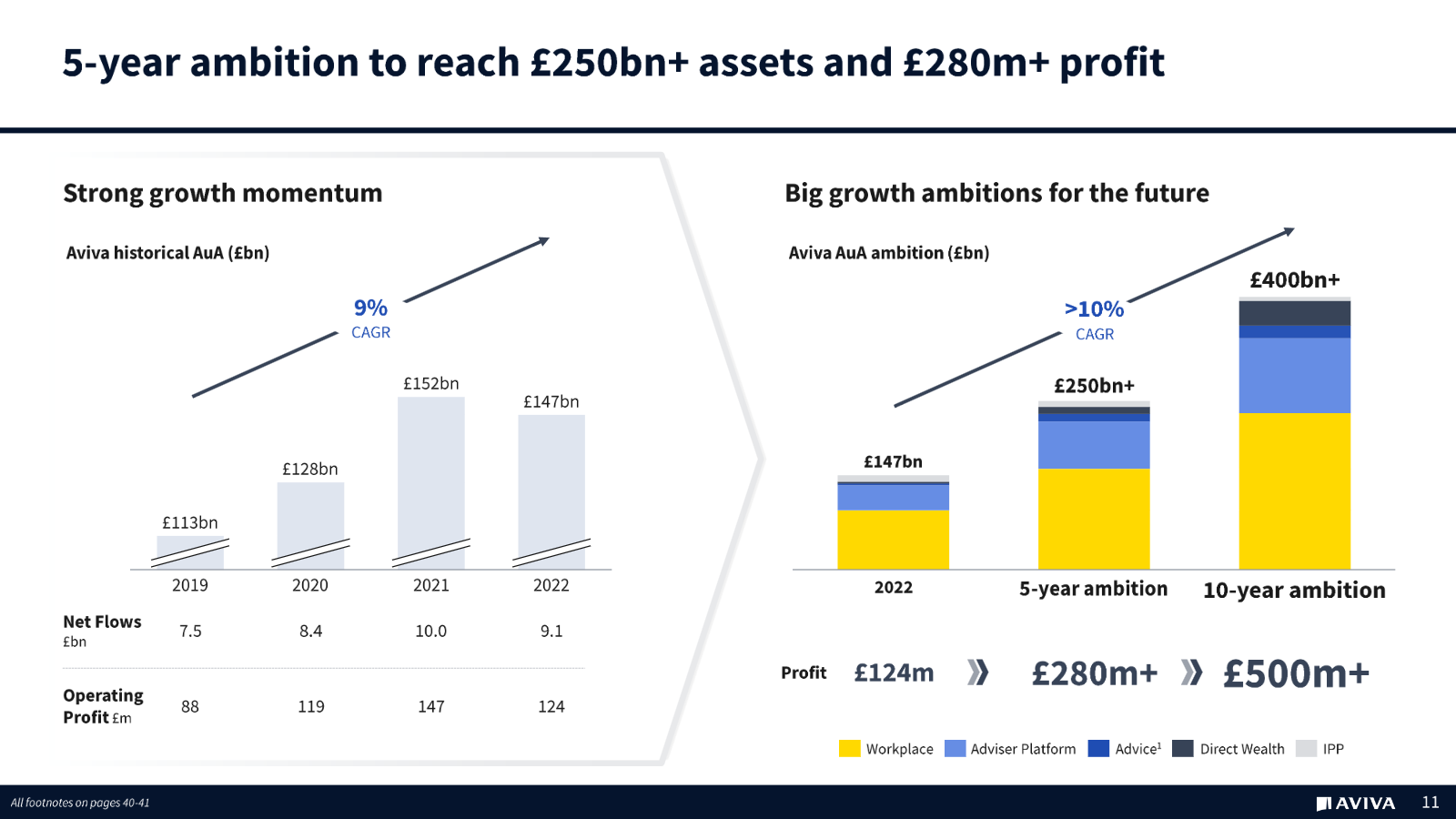 If they achieve their growth ambitions for 2032, the earnings yield (on the current share price) from the wealth segment alone would equate to c.4.5% - more than half of the current dividend.
They also provided a slide giving a broader picture of forecast growth in the UK Wealth market, that underpins their ambitions.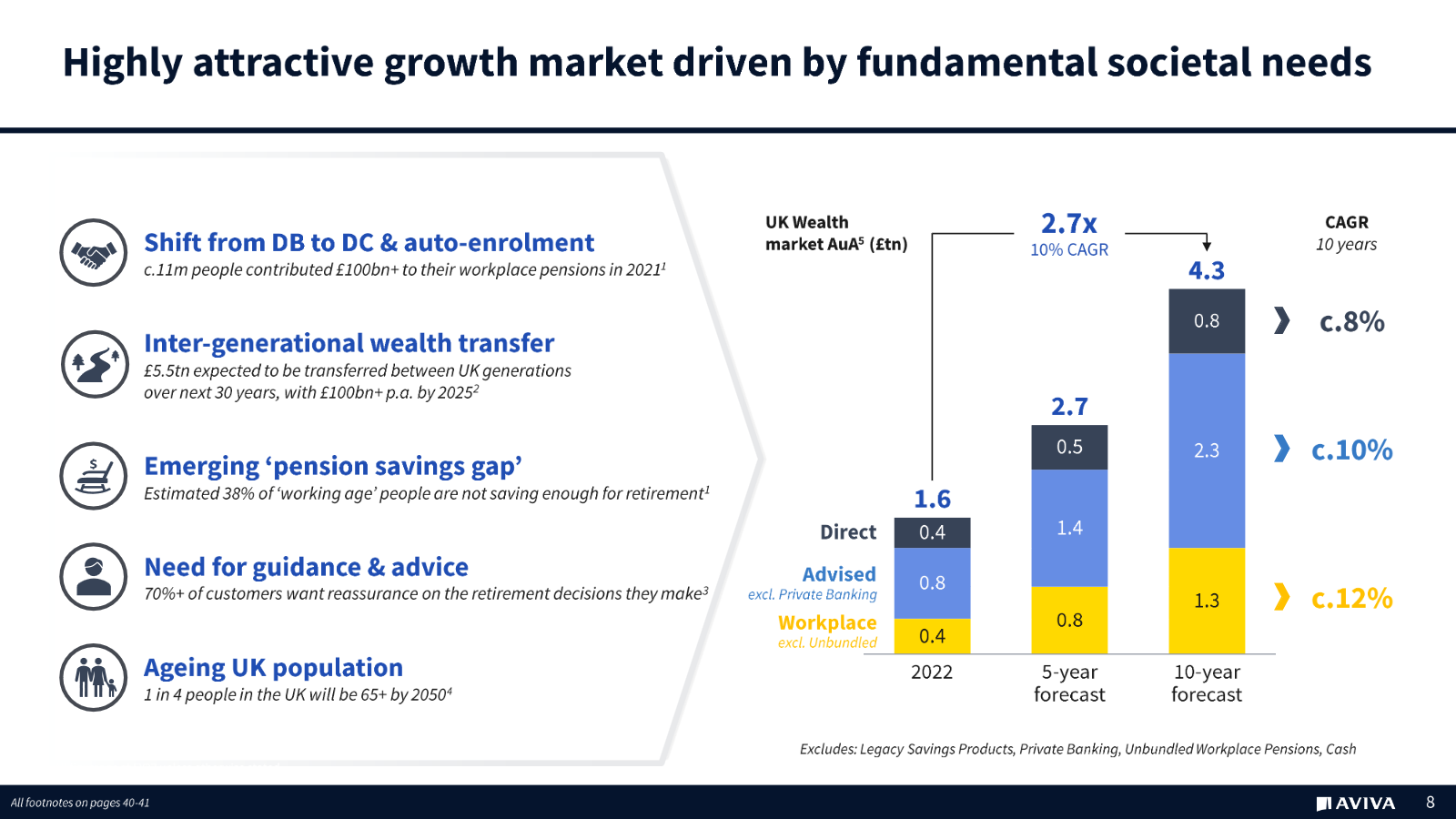 Taylor Maritime Investments
TMI has released a 49-page ESG report which provides, amongst other things, some interesting details around the current specification of both the TMI and Grindrod fleets.
https://taylormaritimeinvestments.com/wp-content/uploads/ESG-Report-%E2%80%93-31-March-2023.pdf
Warner Bros. Discovery
Warner Bros. Games currently has a publisher sale on Steam, with a banner across the top of the store homepage that links to a dedicated sale page - both shown below.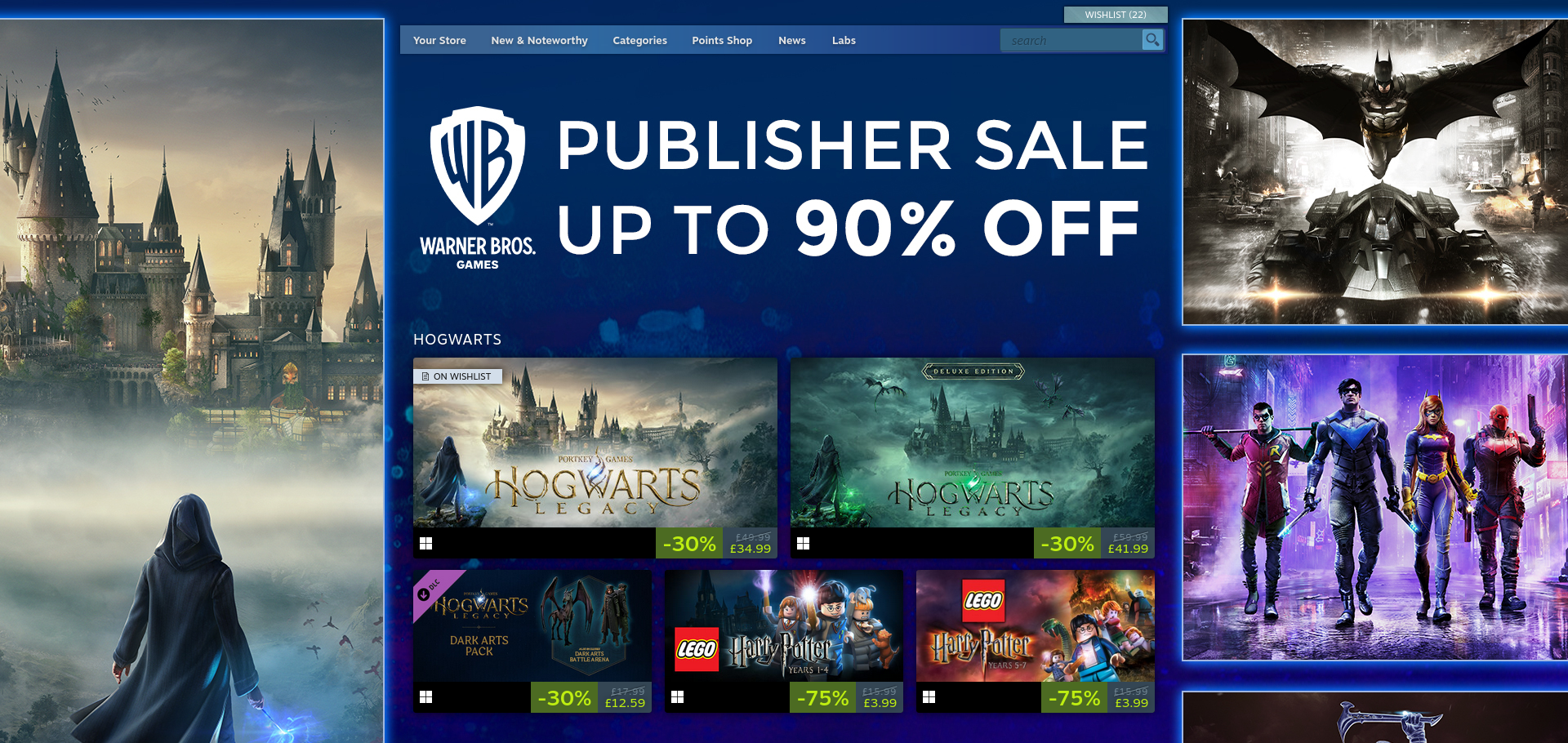 The games featuring discounts have seen a notable boost in sales, evidenced by their rankings in the top selling games list, and concurrent player counts. Several popular titles now appear in the top-100 sellers list again:
Hogwarts Legacy - #15
Mortal Kombat 11 - #20
Batman: Arkham Knight - #21
Middle-earth: Shadow of War - #40
LEGO Star Wars: The Skywalker Saga - #50
Gotham Knights - #55
Injustice 2 - #90