What follows is a brief update on Warner Bros. Discovery, covering the events that have taken place since I published the original write-up in February.
---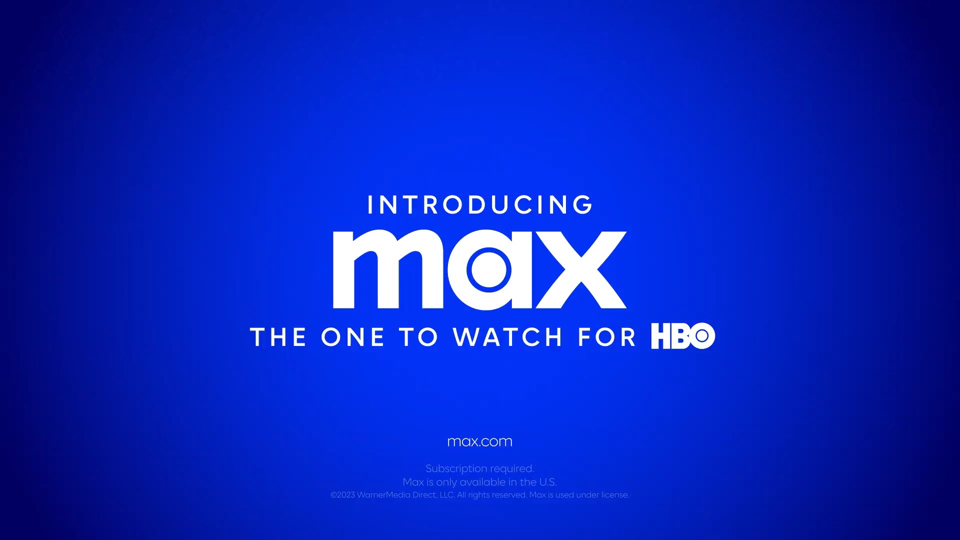 Max
Launch
On 23 May, WBD released their new DTC product with the name and tag-line: Max - the one to watch. They announced and showcased the new platform in an event marking the 100-year anniversary of Warner Bros. held on 12 April, that also included a preview of the upcoming slate of TV shows and movies being produced by the studios.
On the whole, it seems that they've taken and enhanced many of the features present in Discovery+ but absent in HBO Max. Examples include:
A proper recommendations system with machine learning capabilities that will allow it to improve over time.
Separate accounts for different members of the family with their own personalised recommendations and preferences. Parental restrictions can be applied, and there's a kids account with such restrictions added by default.
Email alerts if subscription payments fail (believe it or not HBO Max couldn't do this!) to reduce churn from subscriptions inadvertently lapsing.
A simplified process for making app changes that allows the operations and marketing teams to perform updates themselves, without input from the developers. Changes can now be made in a day rather than multiple weeks, so a substantial efficiency improvement.
In general it seems that Discovery+ was a better designed app than HBO Max. Something that supports this verdict is that the vast majority of HBO Max content viewing came from clicks on the home page, whereas for Discovery+ the clicks came from many different pages. This shows that Discovery+ did a better job of encouraging users to explore the app and the content on offer. The result was significantly more viewing time.
Max has been rebuilt from the ground up with an improved page and menu layout that allows users to navigate through the now substantially increased content library. You can see below a couple of screenshots taken from the new iOS app.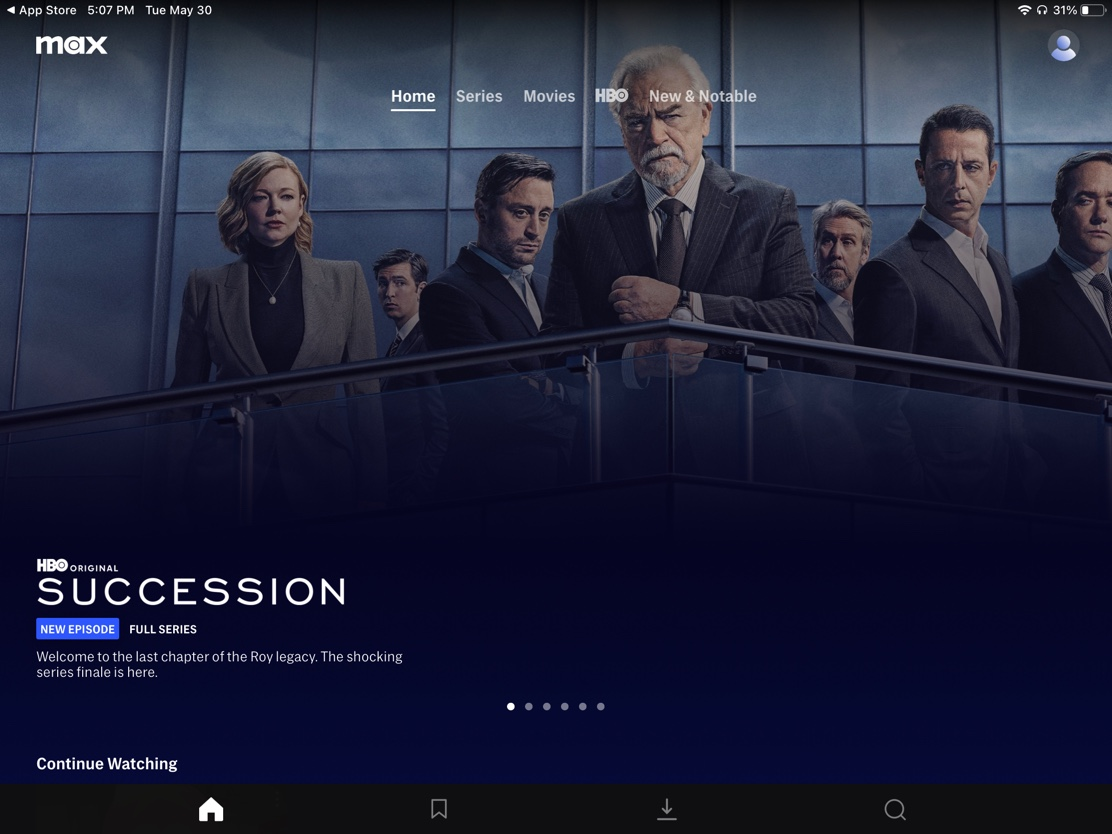 Overall, the new app has been well received, with many reviews referencing the substantially improved performance and expanded content offering. In the Apple App Store, it's the #1 app in Entertainment and as of 10 June it has 4.8/5 stars from 321.8k ratings. This is significantly better than Netflix, which is #3 with 3.7/5 stars from a similar number of reviews.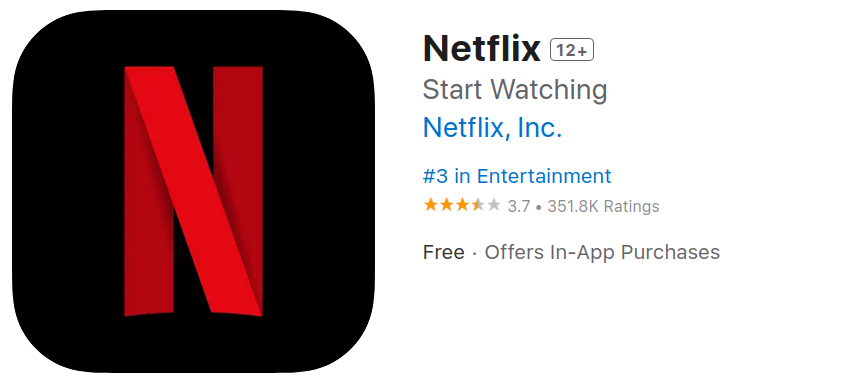 The transition was designed to be as frictionless as possible, with most users simply needing to download the new app when prompted and then getting automatically logged in. However, given the scale of the migration and the number of different devices affected, it would be unrealistic to expect it to proceed flawlessly. The issues reported seem to revolve largely around problems logging in, with errors like the one shown below.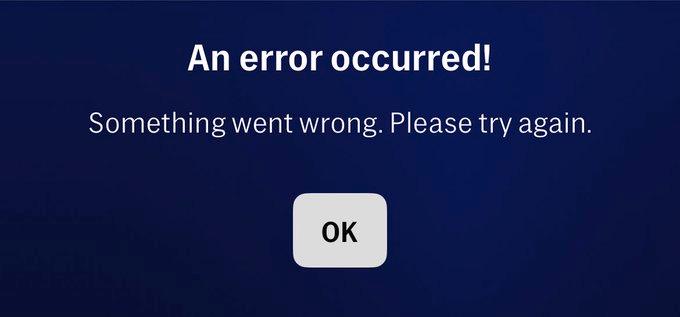 Another issue has been to do with the staggering of the launch, with the US release coming before other regions where HBO Max is accessible. People travelling from the US to these countries are unable to login to either app.
On the whole, the issues seem to have only affected a minority of users and in many cases have now been resolved. Not a bad result given the scale of the task.
The migration is likely to have created some churn, but hopefully this will be counterbalanced by people joining to try out the new app.
Content
In terms of content, management has said the app will contain as much of the combined Warner Media and Discovery libraries as possible, with some restrictions for content that is currently licenced out exclusively to third-parties. Going forward they aim to keep the top shows - representing >90% of viewing time - exclusive to Max, with the remaining shows that don't get so much attention being licenced out.
Interestingly, management disclosed that 5 shows represent 90% of what people are watching, and 20 shows represent 98%. This demonstrates the level of viewer concentration, and the opportunity to generate additional revenue by licensing out content without diminishing the attractiveness of a Max subscription.
Movies will only appear on Max after they've been through theatre and then Paid Video On Demand (PVOD). Releasing films straight to streaming during the pandemic substantially reduced their revenues, and has been recognised as a mistake by much of the industry.
For TV shows, management has found that releasing episodes on a weekly basis has significantly boosted their success, keeping the energy around a hit show alive for ten or more weeks. We saw this with The Last of Us, which had increasing viewer numbers each week as more and more people heard about the show. I myself only started watching after the first 4 episodes were already out, but then viewed the final 3 episodes on the day of release.
There has also been some talk of sports coming to Max if it makes economic sense. Doing so would likely increase subscriber numbers and help reduce churn, but the potential loss in the linear business may outweigh the gain in DTC.
International expansion
In a number of regions, the company is locked into licencing agreements that prevent them rolling out Max in the next few years. When these agreements come to an end, management has said they will determine whether to launch Max or continue licencing using two criteria: the launch would be profitable within 3-5 years; and the company is in a position to launch Max in the next year. If either is not true, then they will continue licencing out the content to third-parties.
For Free Add Supported Television (FAST), the company is taking the strategy of putting its content out on existing platforms like Roku and Tubi while it develops its own.
Recent and Upcoming Releases
TV
We recently had the fourth and final season of Succession which has averaged 8.7m total viewers (live and delayed) per episode - 40% higher than the third season. While these numbers are great on their own, and similar to those of season two of The White Lotus (9.5m), they do pale a little in comparison to The Last of Us, which averaged 32m viewers per episode.
Coming out later this year is The Penguin - a spin-off series set one week after the events of The Batman movie, with Colin Farrell resuming his acclaimed performance as the leading role.
Looking further out, the company has made the big announcement that they will be retelling the entire Harry Potter story as a TV series, over the course of 10 years. Given the global popularity of the franchise, this has the potential to be highly lucrative.
Movies
In April we had the release of Evil Dead Rise, which did reasonably well for its genre - bringing in around $145m in worldwide box office ticket sales. While this isn't nearly as much as many of the big action movies, the relatively low production costs (~$20m) mean the movie likely generated a decent return on capital.
Coming up later this year we've got a number of big releases, including: The Flash, Barbie, Meg 2: The Trench, Dune: Part 2, and Aquaman and The Lost Kingdom. All five films have estimated production budgets between $100-$210m, with The Flash and Aquaman 2 right at the top of this range.
Dune: Part 1 and The Meg brought in around $400m and $500m, respectively, at the global box office, so we can expect pretty big numbers from the sequels. Aquaman 2 also has significant promise after the resounding success of the first movie, which had global box office sales exceeding $1bn.
The Flash and Barbie are set for release in June and July, respectively. We have some early movie critic reviews for the former, which thus far have averaged around 6/10. Many of the less positive ones have been coloured by the unfortunate off-screen behaviour of Ezra Miller, who plays the flash. It remains to be seen how the movie (and the star's controversy) will be received by the wider public, but it is less than ideal, and the lower review score alone might be enough to take away some early momentum. In it's favour, we have appearances from both Ben Affleck and Michael Keaton as Batman, and the introduction of Supergirl to the franchise.
Looking ahead to 2024, several big titles have been announced. Starting in March, there's Godzilla x Kong: The New Empire which follows on from Godzilla vs Kong - released in 2021. The first movie had a production budget between $155-200m and generated $470m in global box office sales despite the pandemic. Top performing entries in the Godzilla and Kong franchises have generated north of $500m.
Set for release in April, there's The Lord of the Rings: The War of the Rohirrim - an animated movie set 183 years before the events of The Two Towers. The company has also announced that it has secured a licence to produce three new live-action films set in The Lord of the Rings universe.
In September, there's Beetlejuice 2, directed by Tim Burton and featuring an all-star cast including Michael Keaton and Winona Ryder from the original movie. Given the cult classic status of the 1988 movie, we can expect this to draw a decent audience.
The final movie announced for 2024, and probably the most promising, is Joker: Folie a Deux - the sequel to the incredibly successful Joker released in 2019. The first movie had a budget of $55-70m and generated over $1bn at the box office - a quite staggering return. The sequel has an estimated budget of $150m. Even if it does half as well as the first movie it will be a commercial success.
Moving to 2025, we have three big movies that have been announced: Minecraft, Superman: Legacy, and The Batman - Part II.
Video game movies and TV series have done very well recently, with the most prominent example this year being The Super Mario Bros. Movie, which made close to $1.3bn in global box office sales on a production budget of $100m. Minecraft is the best-selling video game in history with more than 200m copies sold since its release in 2011 and a number of recent spin-offs. We might not be able to expect Super Mario numbers given the franchise's long history, but I expect ticket sales will be big.
The last solo Superman film was Man of Steel, released in 2013, which started the DC Extended Universe (DCEU) franchise. This movie had a substantial production budget of $225m, and performed reasonably well with a global box office of $668m. Superman has since featured in Batman v Superman: Dawn of Justice (2016), and Justice League (2017), both of which had the common trait of being very high budget but being fairly poorly received by fans. The latter is unlikely to have made a profit, with a production budget of $300m and a global box office of just $655m - the assumed break-even point was $750m.
The franchise was somewhat restored in 2021 with the release of Zack Snyder's Justice League - a 4 hour version of the original Justice League film - that was very well received by audiences and critics alike. However, it's unlikely to have recovered the financial losses due to going straight to streaming on HBO Max.
The Batman was well reviewed and generated $766m at the box office against a production budget of $200m. It should be noted that the box office figure is likely to have been impacted by the still widespread lockdowns in early 2022, when it was released. Correspondingly, the true figure should probably have been closer to $1bn.
The film was much darker than earlier entries in the batman franchise, evidently inspired by the success of the R-rated Joker, and seems to have pulled in a different kind of audience. We can hopefully expect The Batman: Part II to do as well or better now the audience is there.
Writers' Strikes
The Writers' Guild of America (WGA) commenced striking on the 2 May, a day after their previous contract ended. These strikes are already having an impact, with major shows like Netflix's Stranger Things halting production of its fifth season. According to the WGA, their new proposals would gain writers (and cost studios) an additional $429m per year. Of course, this figure would be divided between all the different studios, so the cost to WBD, were they to accept the terms, would probably be <$100m.
It's hard to say how long the strike will go on; the last WGA strike back in 2007/08 lasted for 100 days, so the end could still be a way off. In terms of impact on WBD, the short-term consequence is likely to be some reputational damage that might affect advertising revenue, but is unlikely to alter the success of titles released this year. The bigger impact will be felt further out in 2024 and 2025, as films and TV shows are potentially delayed or their quality deteriorates.
As an example of the impact a writers' strike can have on production, here's a quote from Daniel Craig describing his experience of trying to film Quantum of Solace during the 2007/08 strike:
"On Quantum, we were f___. We had the bare bones of a script and then there was a writers' strike and there was nothing we could do. We couldn't employ a writer to finish it. I say to myself, 'Never again', but who knows? There was me trying to rewrite scenes - and a writer I am not." - Daniel Craig, 2011
This goes quite some way to explaining why the movie is widely seen as the weakest in the series, and scored a fairly mediocre 6.6/10 on IMDb. It also brought in significantly less at the box office than its sequel, Skyfall - $590m vs $1.1bn. You can't blame the financial crisis either, as this largely had no impact on cinema ticket sales.
Gaming
Hogwarts Legacy
It's been a very positive year so far for the company's game studios, with Hogwarts Legacy selling over 15m copies since its release on 10 Feb, and generating more than $1.3bn in revenue.
The initial release was on PC, Xbox Series X/S and PS5, with a subsequent release on Xbox One and PS4 on 5 May, and a Nintendo Switch release planned for later this year. The player base on the Xbox X/S and PS5 is significantly larger than the previous console generations, so this is where the majority of sales thus far have been concentrated. The Switch has a growing active player base, which currently stands above 100m (in line with both Xbox and PlayStation), so we could see a significant uptick in sales when this version of the game comes out.
With the game's success, the company now has 5 game franchises that have generated more than $1bn in revenue, namely: Harry Potter, Mortal Kombat, Game of Thrones, LEGO, and DC.
Upcoming releases
Mortal Kombat 1 is set for release in September on PC, PS5, Xbox Series X/S, and Switch. The game is being developed by NetherRealm Studios that also made its predecessor - Mortal Kombat 11 - which sold over 12m copies.
Expected in early 2024 is Suicide Squad: Kill the Justice League, developed by Rocksteady Studios - the team behind the highly successful Arkham games. This one has been a long time in development, with the original release date having been set for 2022, but pushed back twice. It's certainly better that the release is delayed to ensure the game is polished, than it being a flop at launch, but hopefully it will come out on schedule now.
Financials
The big news is that DTC turned a profit in Q1 with $50m in EBITDA, and management is now guiding that the segment will break-even in 2023 - a year ahead of schedule.
Much of this shift to profitability has come from cost savings rather than increased revenues. In Q1, cost of revenues (excluding depreciation and amortisation) decreased to $1,815m from $1,994m the prior year (pro-forma combined), and selling, general and administrative expenses decreased to $590m from $1,175m.
Q2 is expected to deliver a loss of $300m due to expenses incurred in launching Max, but profits forecast for H2 are then expected to neutralise this loss, leaving the segment break-even for the year.
The motion picture business within the studios segment is still unprofitable, but getting closer to profitability. The segment as a whole is currently spending $20bn a year on content, but management sees lots of inefficiencies in the operations and capital allocation of the studios, that can be addressed to increase the return on investment.
At the Group level, Management is still guiding for low to mid-$11bn EBITDA and 1/3 to 1/2 conversion to FCF - this would equate to somewhere between $3.7-5.5bn. In Q1, FCF was negative $930m due to a number of factors, including: Q1 being seasonally weak, semi-annual debt interest payments of $920m, and continued restructuring and integration costs of nearly $500m. Q2 FCF is expected to swing to positive $900m, making H1 roughly cash-neutral. This means H2 FCF will need to contribute most of the forecast $3.7-5.5bn for the whole year. Given that FCF conversion for Q4 last year was nearly 100%, this does seem quite possible.
On 31 Mar 2023, debt totalled $48,930m, with the current and non-current portions amounting to $3,496m and $45,434m, respectively. This is slightly down on the debt level on 31 Dec 2022 ($48,999m), but the current portion of the debt has increased significantly from £365m. The schedule of payments for the current debt includes $179m of senior notes coming due in Sep 2023, $83m in Dec 2023, and $3.2bn in Q1 2024. In order to meet their year-end target leverage of <4x, the total debt will need to be brought down to around $44bn - based on EBITDA of c.$11bn. I'd therefore expect most of the current debt outstanding to paid off rather than rolled over into new debt issuance.
During Q1, the company issued $1.5bn of 6.412% fixed rate senior notes that mature in Mar 2026, and are redeemable at par plus accrued and unpaid interest after Mar 2024. The proceeds were used to repay $1.5bn of principal outstanding on the company's term loan. The company also entered into a fair value hedge on this debt issuance, to guard against movements in the benchmark rate of interest.
---
That concludes this update on WBD. It ended up being quite a bit longer than I was originally anticipating, but a lot has happened since my original write-up, and I went down the rabbit hole on box office figures and film production costs. In any case, hopefully you found it interesting, and if you want to see more posts like it, subscribe to the newsletter.