Firm Returns Weekly - WBD, TBLD, AV
Warner Bros. Discovery
Films
Barbie has continued its upward trajectory with another week at the top of the charts. Here in the UK it is still the film with the most showings in cinemas, and when I went to see the Meg 2 on Wednesday, there was a crowd of people wearing pink all going to see Barbie. It's become quite a phenomenon!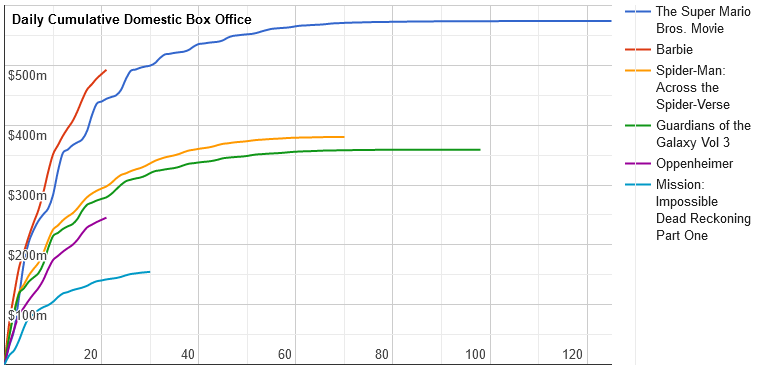 The Meg 2 is underperforming the first film, but the production budget was significantly lower at $129m vs $178m, so it doesn't need to do as well to break-even. It's also worth noting that only around 28% of both films' gross revenue has been coming from the US, with much of the rest coming from China - both films had Chinese cast members, and the second film had quite a bit of dialogue in Mandarin.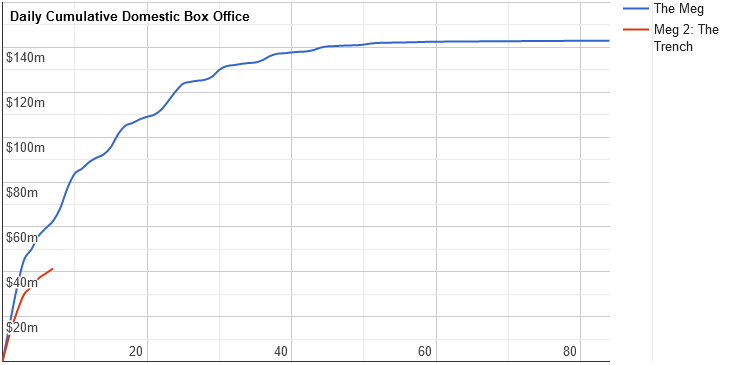 We've also got Blue Beetle coming out at the end of next week, so we should know how well that's done by the time of the next newsletter.
Tender offer
We got the results of the tender offer made for up to $2.7bn of the company's short-dated debt this week. In total, it looks like $1.91bn was tendered as of the offer's expiration.

tinyBuild
I Am Future
This week we saw the successful launch of I Am Future in early access. The game achieved a peak concurrent player count of 2,674, and at one point made it into the top-20 best-selling games on Steam. The reception was very positive, with 91% of the 385 reviews at time of writing being positive and follower numbers growing substantially to 15,858.
This is excellent performance for an early access game and positions it well for a strong v1.0 release across multiple platforms.
Hello Engineer
We were also given the release date for Hello Engineer this week - 17 August - along with a new trailer.
It hasn't done a great deal to move the game up the Steam wishlist rankings, but this might not be the biggest market for the game, since the majority of Hello Neighbor players are on consoles rather than PC.
It's been a pretty action packed couple of months for releases, with Punch Club 2 coming out on 20 Jul, I Am Future on 8 Aug, Black Skylands on 15 Aug, and now Hello Engineer on the 17th. The first two have been very successful launches, so hopefully we'll see similar results from the latter two.
What's the fair value of my portfolio?
After an amusing discussion with my wife this week, in which I acted as if the fair value of my portfolio was currently realisable, I thought it would be a fun exercise to lay out what I currently calculate the fair value to be versus the market value.
As you can see from the table above, I have conservatively estimated the fair value of my portfolio to be $197,931.14 vs the current market value of $49,597.67.
The discounts on individual holdings range from 41.07% to 88.86%, and the portfolio as a whole trades at a discount of 74.94%.
While I largely conducted this exercise for fun, it has proven to be a useful assessment of which companies in my portfolio trade at the widest discount, and consequently, where I should focus future investment.
Aviva
Aviva is due to report its half year results next week (16 Aug), so I'll likely be having a look at those in the next edition of the newsletter. The company will also be the subject of my next write-up, so keep an eye out for that in the next month or so.
Firm Returns update
As some of you may have already noticed, my focus has shifted more towards monitoring the companies I own rather than publishing frequent new ideas.
It takes me more than 100 hours to research and write-up a company, and I unfortunately don't have time to do this alongside the ongoing monitoring of my current holdings - which is ultimately where the returns on my time investment are going to come.
Hopefully the level of detail I am able to provide on the companies I own will be enough to provide you with sufficient value, and as and when I replace a holding you'll get a fresh idea.